How Skillbase is Building Africa's Digital Payments Future: Over 20,000 Talents Trained in 16 Years
Get to Meet the Team Making it Happen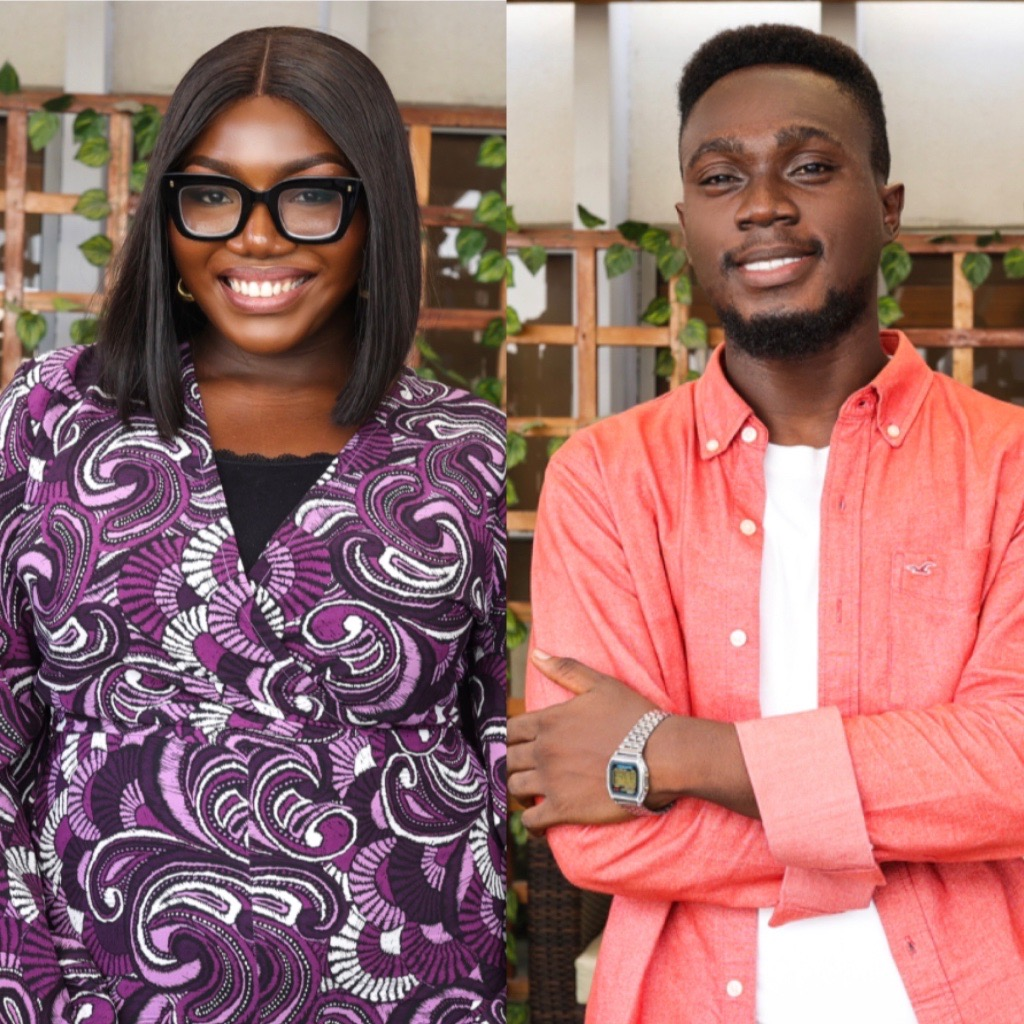 Twenty years ago, in the fast-paced and ever-evolving world of financial services, a group of exceptional individuals came together with a shared vision. Their goal was ambitious—to transform the payments landscape across Africa. These talented minds set up what is now known as Interswitch, pioneering innovative digital payment solutions that keeps empowering businesses and individuals throughout the continent today. However, they understood that ground-breaking technology alone would not be enough to make a sustainable impact. To truly revolutionize the industry, they needed a skilled workforce equipped with expertise, experience, and deep domain knowledge. Hence, in 2006, Skillbase was born.
Skillbase has not only built the talent pipeline for Interswitch, but it has also been the leading supplier of talents to the African financial services industry, churning out over 20,000 industry players in the last 16 years.
We caught up with the dynamic trio driving the Skillbase initiative, and they had a lot to tell us about the impact Skillbase is making in the financial services ecosystem.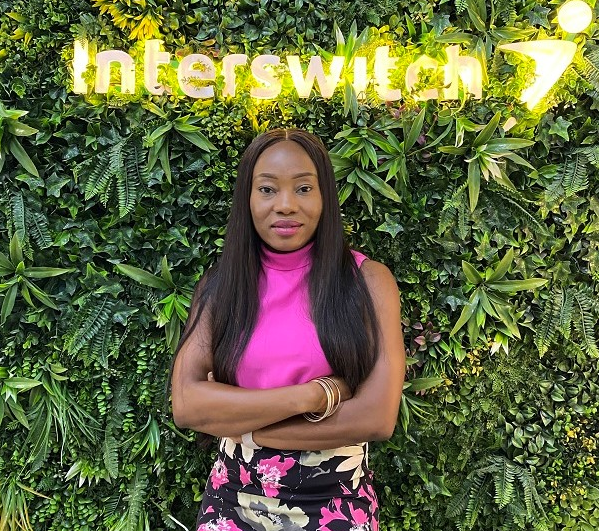 Meet Uche Oguh, the Head of Professional Services Team at Skillbase. She is the key point of contact when it comes to creating, designing, and delivering high-volume strategic learning solutions. She is also in charge of designing learning curriculums to support clients and defining transformative digital business strategies through consulting and outsourcing.
Uche has spent the past 15 years of her career building the structure that is now known as Skillbase. According to her, the ability to unleash creativity, build courses from trends or policies, the possibility of turning tiny ideas into huge revenue-generating products, and the capacity to provide knowledge and learning paths to clients makes every day working at Skillbase unique with its own challenges.
"I get to come to work each day looking forward to something new. It keeps my brain on high alert to learn and know more every day."
For Uche, leveraging creativity in the line of work is priority. Her team members lend credence to how she always tells them to find a "creative way" to solve problems whenever they hit a brick wall.
She tells us how the "creative way" line became part of her vocabulary.
"After a couple of years working at the Switch, I had the opportunity to have lunch with my GMD, Mitchell Elegbe, at the lunchroom. When he asked, 'How is work going?' I saw it as a golden opportunity to tell him that I felt operational difficulties, team collaboration and other roadblocks were slowing my expected performance.
"Mitchell was expressionless and continued eating his food. When he was almost done, he looked at me and said, 'I became MD at the age of 30. What can you say for yourself?' Then he got up and left. For me, the decision was either to continue eating or make meaning of what he just said. I chose the latter. From then on, I knew what I had to do. I was not an MD in my own organization yet, but I could very well be the MD of my own team, and that changed my perspective. I decided to own my game and find solutions."
And she did find solutions. Alongside her team, she has expanded Skillbase's training portfolio from five programmes to an extensive portfolio of approximately 300 specialized training programmes, with strong training partnerships with over 500 organisations, including leading commercial banks, fintech companies, and microfinance institutions.
According to Uche, it is that same knack for finding solutions that has helped her team to train and upskill over 20,000 professionals, equipping them with the knowledge and capabilities to excel in the digital payments landscape, with clients giving raving reviews about the depth of the training they have received.
Uche also takes pride in the fact that the team worked with internal and external subject matter experts in the Digital Payment Space to achieve this feat.
"To deliver world-class trainings and certifications that are globally recognized, we work with experienced facilitators. Interswitch built a large chunk of the digital payments infrastructure that many financial institutions are built on. So, we have experts from Interswitch who got the ecosystem to this point, on our faculty. Our senior leadership team also help facilitate high-level business strategy trainings.
"Beyond Africa, we also have facilitators from global organisations. Our partnership with ACI, Thales Group, and Stratus Technology ensures that we have facilitators from these organisations who have built expertise across various ecosystems."
When asked what she would be doing if she was not currently leading the charge at Skillbase, Uche does not see herself doing anything far-flung from what she is currently doing.
"I will possibly be looking to be in an environment where I can innovate and execute without bureaucracy, just like I am currently doing. So, anything around creating solutions to organisational problems in terms of people development and management. If I were to do anything in terms of giving back, it would be being part of a charity, volunteering, speaking and basically empowering today's talents."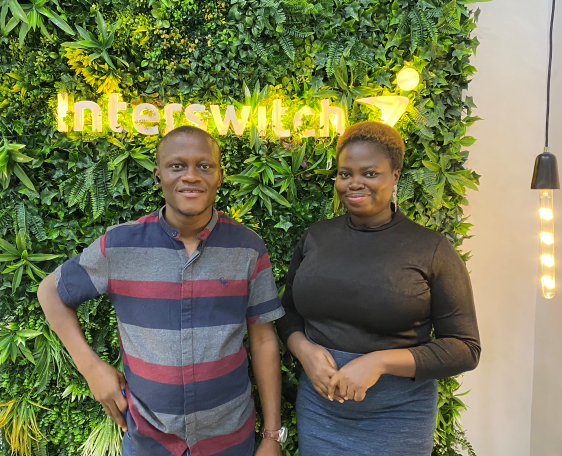 For Oluwatoyosi Oluwatoyinbo, being a project manager, an event planner, or a university lecturer would have been satisfactory to her if she was not currently the Administrative Delivery Executive at Skillbase, but being responsible for creating a great learning experience for thousands of participants is a privilege she does not take for granted. According to her, constantly managing the end-to-end processes of both physical and virtual instructor-led trainings delivered locally or internationally has been a great learning experience.
"At Skillbase, I get to work with people willing to teach and help me grow. Working here has exposed me to knowledge and skills I never knew I needed, and I'm constantly reminded to challenge myself to do new things and think creatively."
Speaking on the vast network of Skillbase, Toyosi believes that the organisation's ability to facilitate learning in locations across Africa, Europe, Asia, and the Middle East is a key differentiator. According to her, this global footprint allows Skillbase to connect learners from different cultures and backgrounds, fostering a rich and collaborative learning environment.

Joseph Babalola, the Platform Manager, believes the launch of micro-courses for the public on Skillbase's learning management system is going to be a game-changer. Joseph, who is responsible for driving Skillbase's digital presence and digital learning initiative anticipates a significant increase in activity during the next quarter.
"Our team will be launching a minimum of five animated micro-course programmes and a minimum of five self-paced courses around modular areas in Digital Payments (Operations, Fraud, Security and so on). The animated course programmes are focused on key modules strategically positioned to provide deep learning, understandable and digestible content on Digital Payments.
"Our self-paced course programmes are primed to provide comprehensive knowledge required for any role in the Digital Payment Space. The key focus is to make knowledge as engaging as possible while creating impactful learning anywhere."
The future of payments is brimming with possibilities, and Skillbase continues to innovate to meet the needs of the ecosystem in Africa. It is that innovative edge that stands out to the people who have gone through various trainings with the organization.
Kayode Oladipupo, who had the opportunity to attend a Banking Operations, Trends and Opportunities in Digitization Training organized by Skillbase for Polaris Bank in 2019 had this to say about his training experience.
"The learning coordination, subject matter expertise and content of the training was awesome and deeply enlightening. If I had to select a vendor for a digital adoption learning program, I will go with Skillbase without hesitation."
Ugo Obasi, another former trainee, who is currently the Director of Business Development and Bank Partnerships at Ceviant, recalls attending the Settlement Back Office Training while he was a staff of Unity Bank and was amazed at how the training was delivered.
"The distinctiveness, value and vast knowledge we received just attending…was extremely worth it. If it comes to industry knowledge, I believe Interswitch's Skillbase has the best subject matter experts training for them."
As we look to the future, Skillbase remains steadfast in its mission to be at the forefront of digital payments education and fintech innovation. The organisation continues to expand its offerings, forge new partnerships, and explore emerging technologies, ensuring that learners are equipped with the latest tools and insights to thrive in the ever-evolving industry.
Want to learn more about Skillbase? Visit Skillbase.interswitchgroup.com or send a mail to [email protected]
---