From Kampala with Love: Stephen Kakaire's Journey of Customer Success at Interswitch Uganda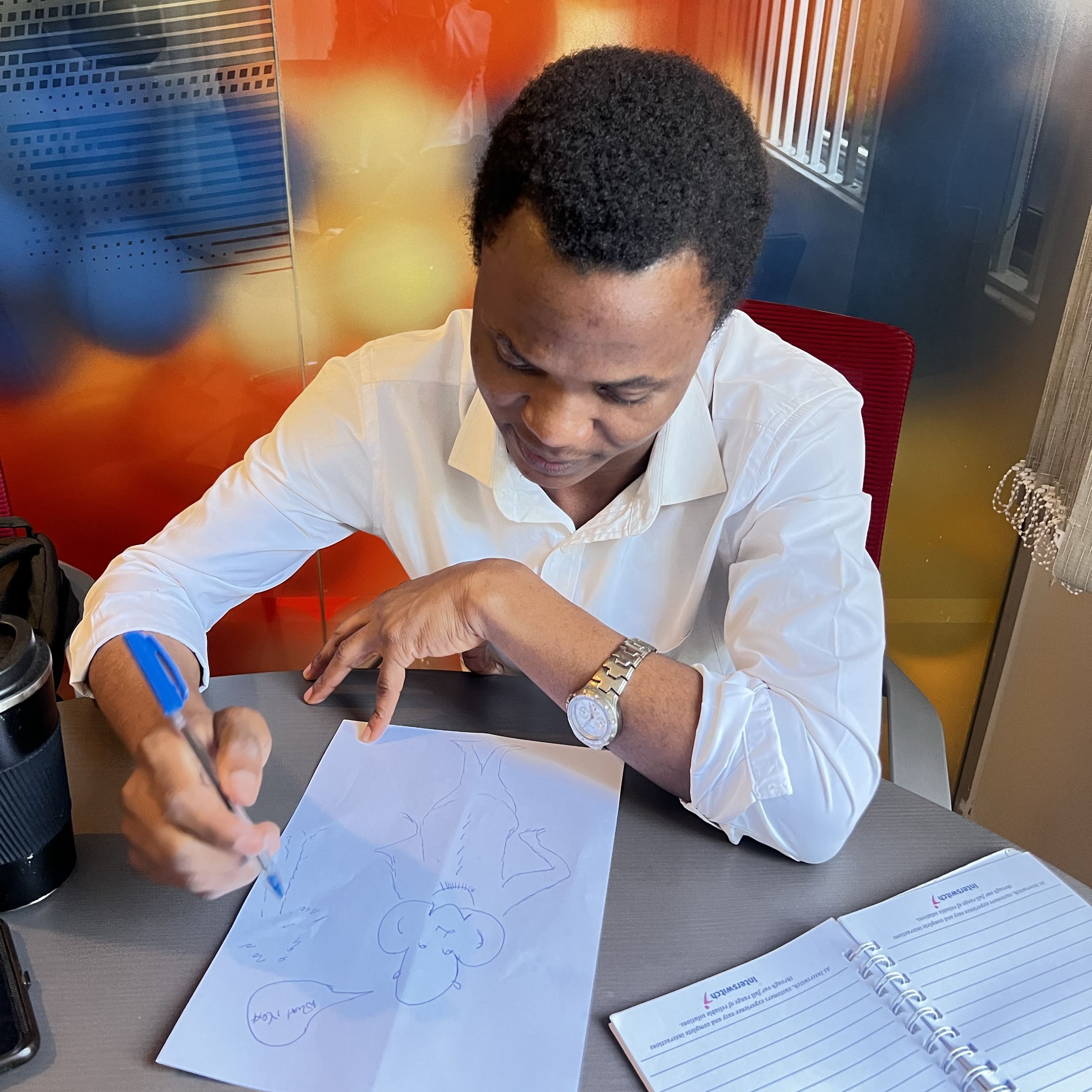 Sometimes, things are not always the way they seem. That is the story of Stephen Kakaire, a Site Reliability Engineer working out of Interswitch Uganda. From seeing tech as a walk in the park because of his computer science background, Stephen's perspective has been shaped by new learnings, discovery, adaptability, the power of an open mind and a never-ending commitment to customer success. Join us as we delve into his growth journey at The Switch, his love for Afrobeats and his world of painting satirical cartoons.

What motivated you to pursue a career in tech in a company like Interswitch?
It is simple. I thought I knew all it took to work in a tech company. But I was wrong. It's been a humbling journey. I moved from the world of banking to tech, and it was totally different. I have been at Interswitch for almost a year now and I have learnt the true value of growth. Fintech is more complex than I imagined. Initially, I thought it was just about knowing how to code, but I was amazed by how much I needed to learn and the capacity of the team I was working with. The people here are very good at what they do. So, in my journey here, I can now say that I have grown, and I am still growing. Every day is a new day to learn a new thing here because The Switch never stops.
One of Interswitch's core values is 'Customer Success'. What does it mean to you?
Customer success for me is ensuring that our systems and services are consistently available, reliable, and in full-scale performance so that customers can achieve what they came to us for. So, it means I have to proactively identify and resolve issues to minimize downtime and optimize performance for a great customer experience.
You recently moved from being a Customer Experience Executive to the role of a Site Reliability Engineer. How is what you do now, different from what you were doing before?
My current workflow is totally different from what I used to do before. In my previous role, I was responsible for customer queries. I connected with the engineering team to ensure customer queries were attended to. So, what I did basically was customer support. But my current role is different in the sense that I receive queries from all corners. I interact with each department just to make sure that all technical issues are resolved and make sure that the people in the support teams have answers to the technical questions from customers. Things are more technical now than they used to be when I was a Customer Experience Officer.
Did you have to go through some training to be able to take up your new role?

Yes, I have had to go through several trainings. I was also mentored by my former manager, Connie. She actually provided an enabling environment for understanding the world of financial technology. And I studied computer science in school, so fitting into the engineering environment was not hard. The team have also trained me a lot. I have gone through thought-provoking workshops and collaborations with the ingenious colleagues here at Interswitch. So over time, the trainings have shaped me well and got me ready for the role.

What do you find the most rewarding about your new role?
There is nothing as powerful as learning new things every day. I do not take that for granted. I find it very impactful and rewarding. Also, the ability to support customers and get their issues resolved triggers my happiness. I feel good when I am able to resolve issues or when I'm able to brag about something new I learned at the end of the day.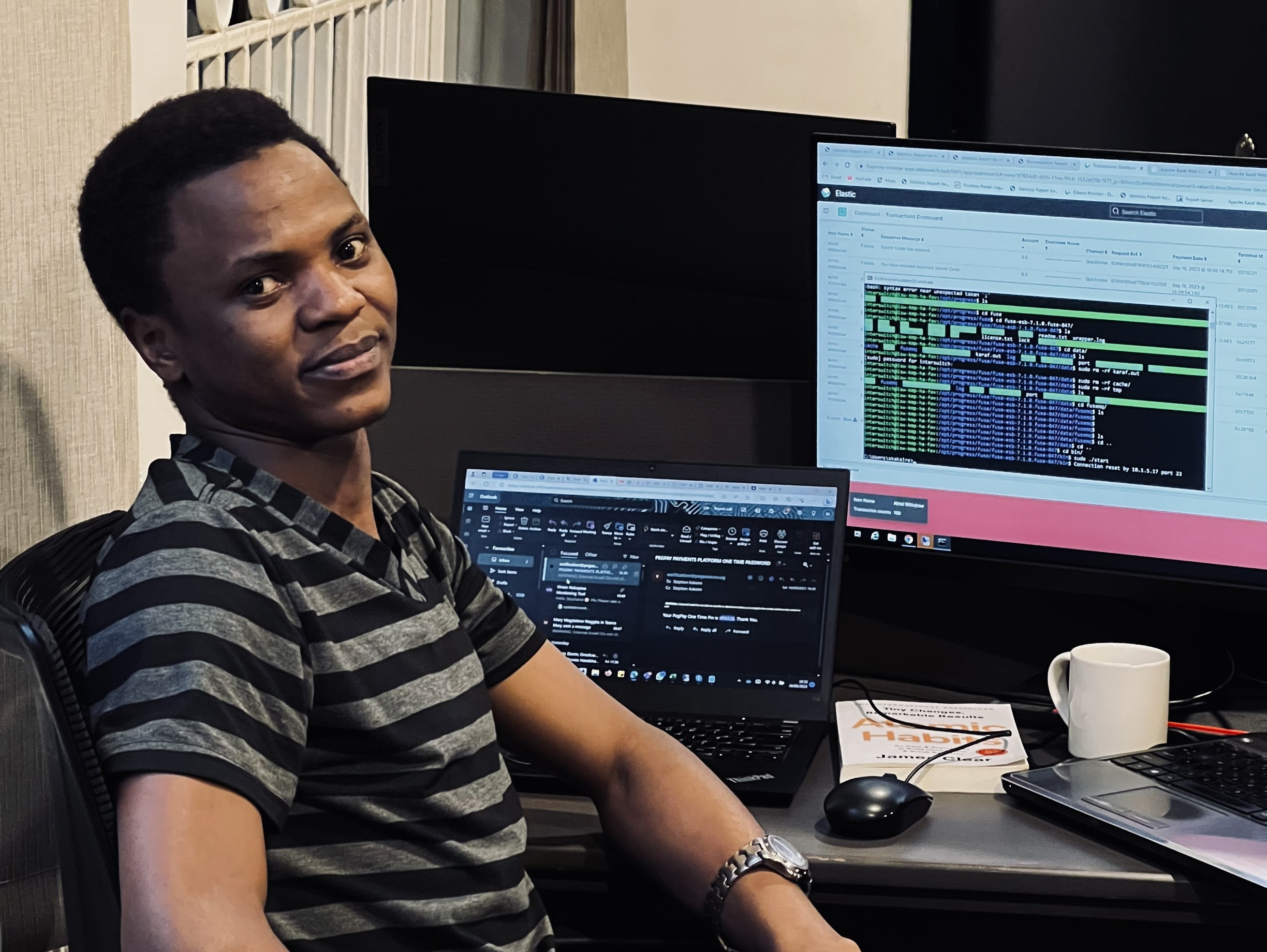 What has been your most memorable day at The Switch?
It was the day I had to spend the night at the office. I think I was three months into my former role. The team was working on a disaster recovery site project, and I was supporting as a tester. While we were working, I told the team that I could restart an ESB. One of the technical guys asked me if I was sure. I did not even know much about ESB. I just knew it was a tunnel through which transactions were processed. When he asked me to come and do it, that was the beginning of my sweating. I had to tell the guy the truth. I had to tell him that I wanted to learn how to do it since I had been hearing a lot about it. Fortunately, he was gracious enough to show me how to do it. He then gave me a test environment to practice what I was shown, and I did it perfectly. It felt really great. The following day, I went back to him to learn more about the technology. So, by the time I joined the team fully as technical support, most of the processors were just child's play for me.
What is something you wish you had known earlier in your career?
It is the ability to communicate effectively. Also, I have not had a chance for public speaking and engagement. I have also not led or been responsible for a team before. As I progress in my career, communication is something I am learning to do. I wish it came naturally to me even before I started my career though. But Interswitch is giving me the platform to shine, the platform to talk to people and engage people effectively.
Beyond what you do at work, do you have any personal interests or hobbies? What are they?
My hobbies are unique. I love completing Sudoku and painting satirical art.

Are there lessons you have learned from your hobbies that you have been applying to your work?
My cartoons inspire change. They are critiques of what is currently existing. When I look at my role now as a technical support specialist, I see myself as a change agent, helping people to move from the status quo of issues to a place of solutions.
If you were not a 'tech bro,' what would you be doing?
I think I would still be a cartoonist because I really love satire. I love representing different scenarios. Those cartoons are a very unique way of expressing my feelings while I leave the audience to interpret what it is about.

Do you do you listen to Afrobeats? Who are your favourite Afrobeats musicians?
I listen to Afrobeats a lot. I like the guys in Mavin Records. I like Johnny Drille's music especially. I like Mafikizolo too. Here in Uganda, there are these guys that do soul music and folk style. Kenneth Mugabi, Apass and Maurice Kiirya. I like them too.

What Advice do you have for anyone trying to get into Interswitch?
Interswitch is a great place to work, and I would recommend it to anyone. The reason is that there is a lot to learn on a daily basis. The culture here is great. The place is not about having all the answers, it is about the desire to be open-minded and learn new things. If you listen, you will learn a lot from your superiors. So, my advice to them is to show that zeal and willingness to learn, because the culture here is about learning and the people are talented.
---